Hey, can anybody get a hold of Jonah?
I'm asking because I just got this email from Jeroboam II: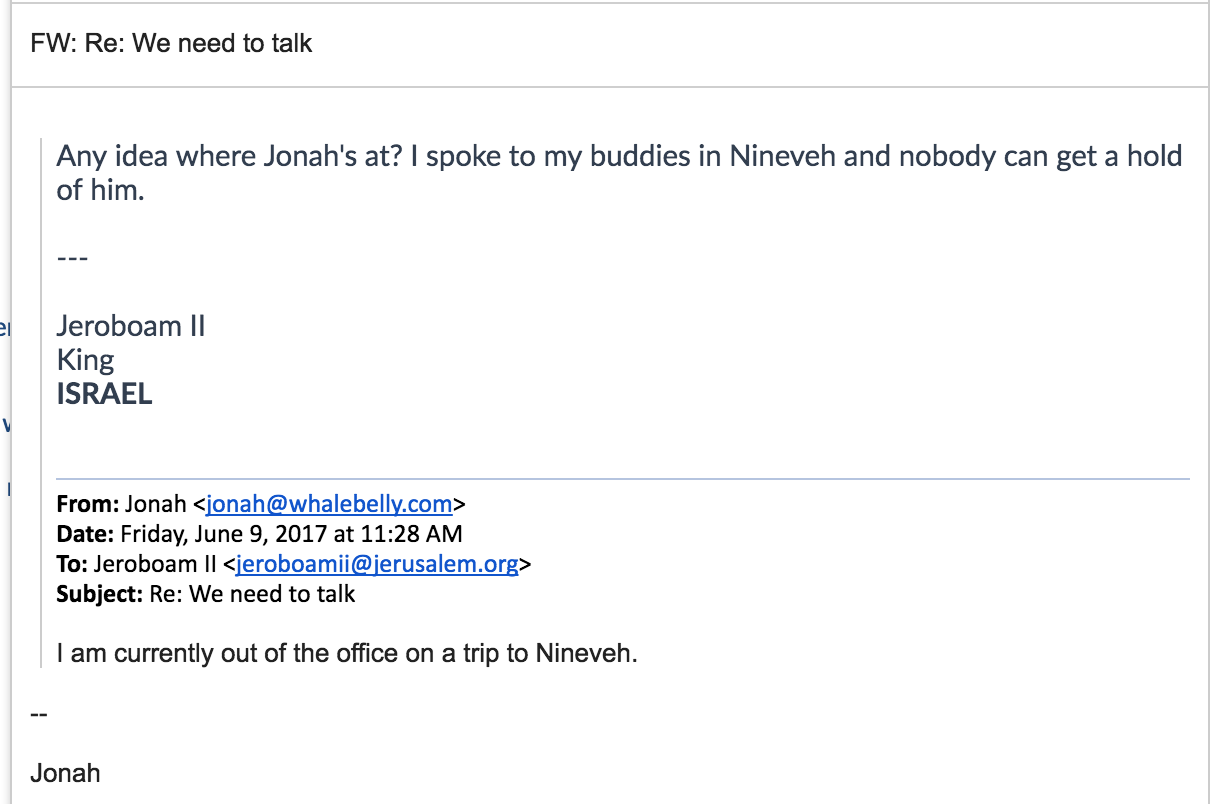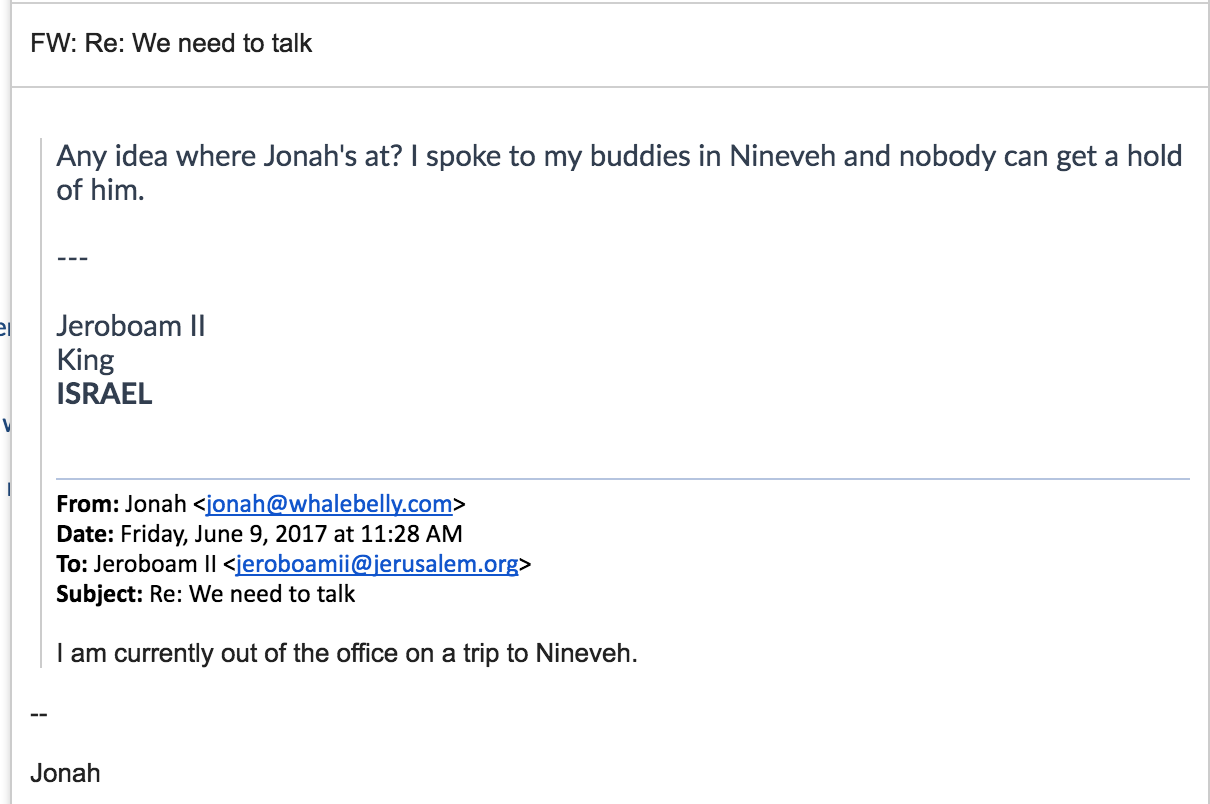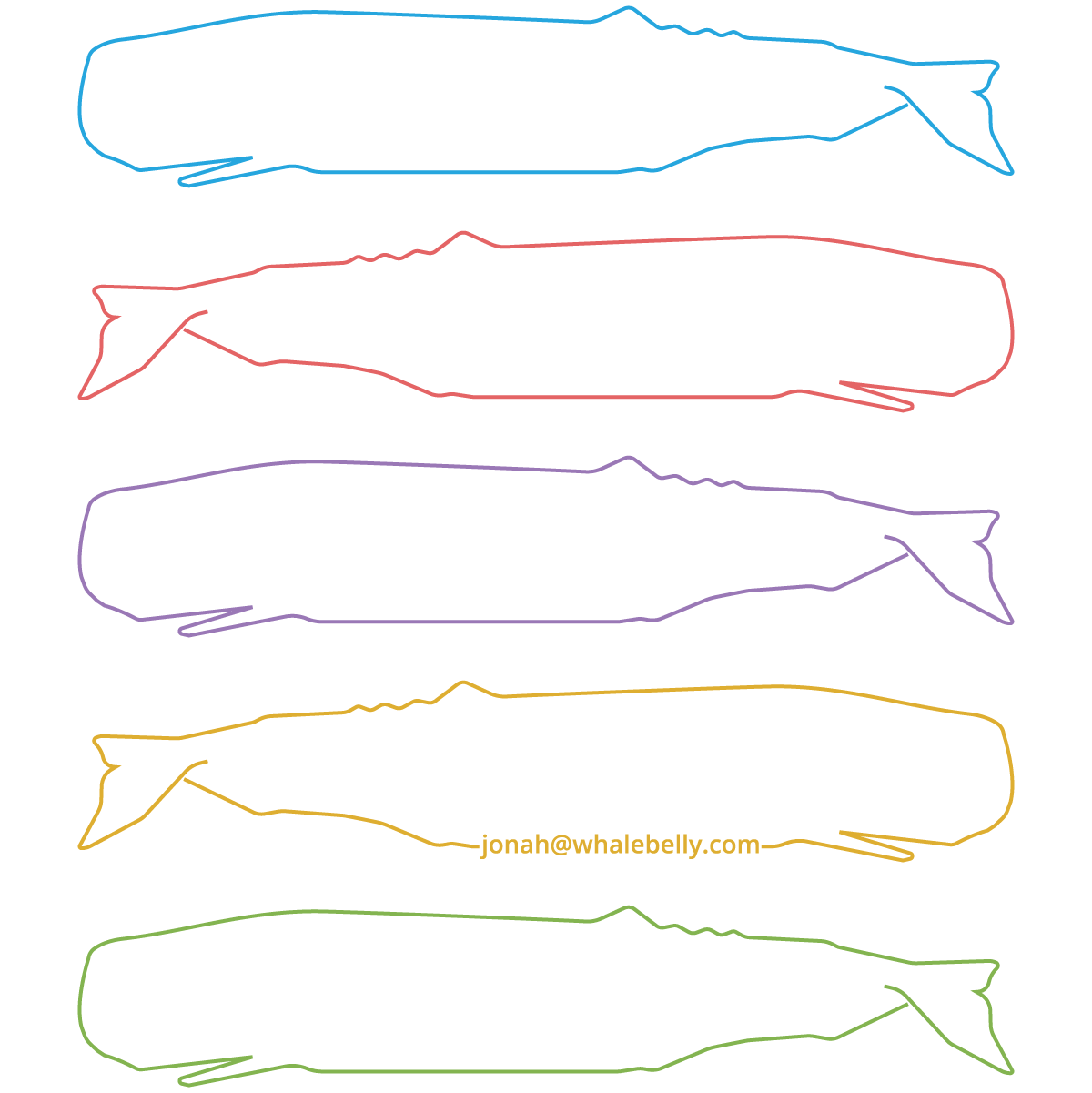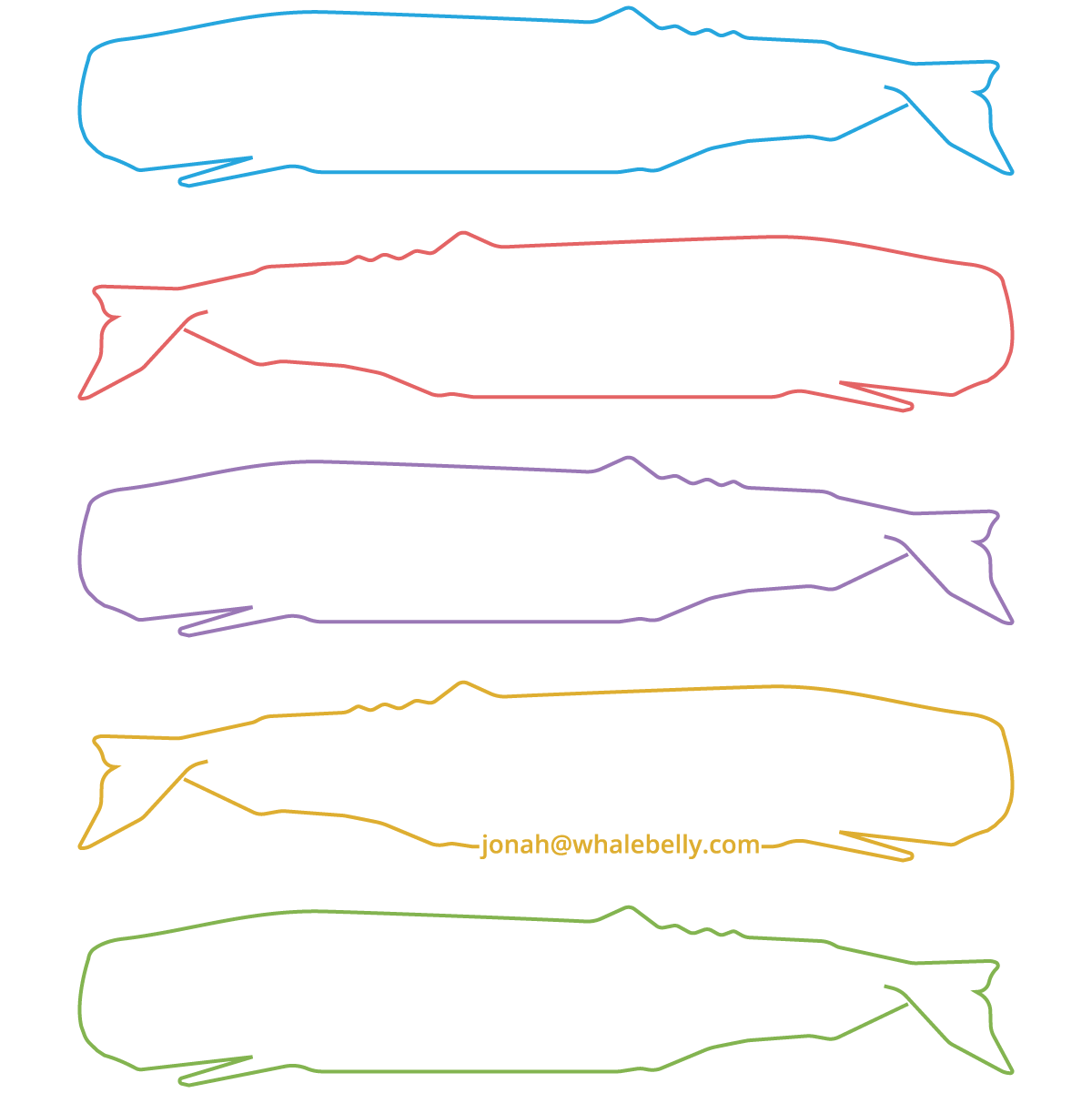 Only available for one week
A few things to know about this shirt.
First, it's only available until June 19.
It comes in hoodies ($40), t-shirts ($25), and tanktops ($20) in a few different colors.
This shirt will be printed once, and after that, it won't be available. So make sure to pick up one for your favorite Bible geek before June 19.
Enjoy!


Get your Jonah's Whales shirt