All 66 Books of the Bible
News flash: the Bible is
huge
: about 611,000 words long, all divvied up across 66 smaller documents called the "books" of the Bible.
That's because the Bible is a collection of writings from different authors writing at different times. In some ways, that makes it easier to approach the Bible: we can read it in "chunks" rather than needing to read the whole Bible at once.
But it also makes it a bit confusing. The Bible itself is a book. In fact, the word "bible" comes from the Latin and Greek words for "book" (biblia and biblos, respectively). But it's a book of books. That means if you want to know the Bible better, you'll need to get acquainted with the 66 documents it comprises.
That can take a while, so . . .
Here's a snapshot of every book of the Bible
I've written a one-sentence overview of every book of the Bible. They're listed in the order they show up in the Protestant Bible. If you want more, I've linked to quick, 3-minute guides to every book of the Bible, too.
This is a lot to take in, so if you want to start with baby steps, check out this list of the shortest books of the Bible.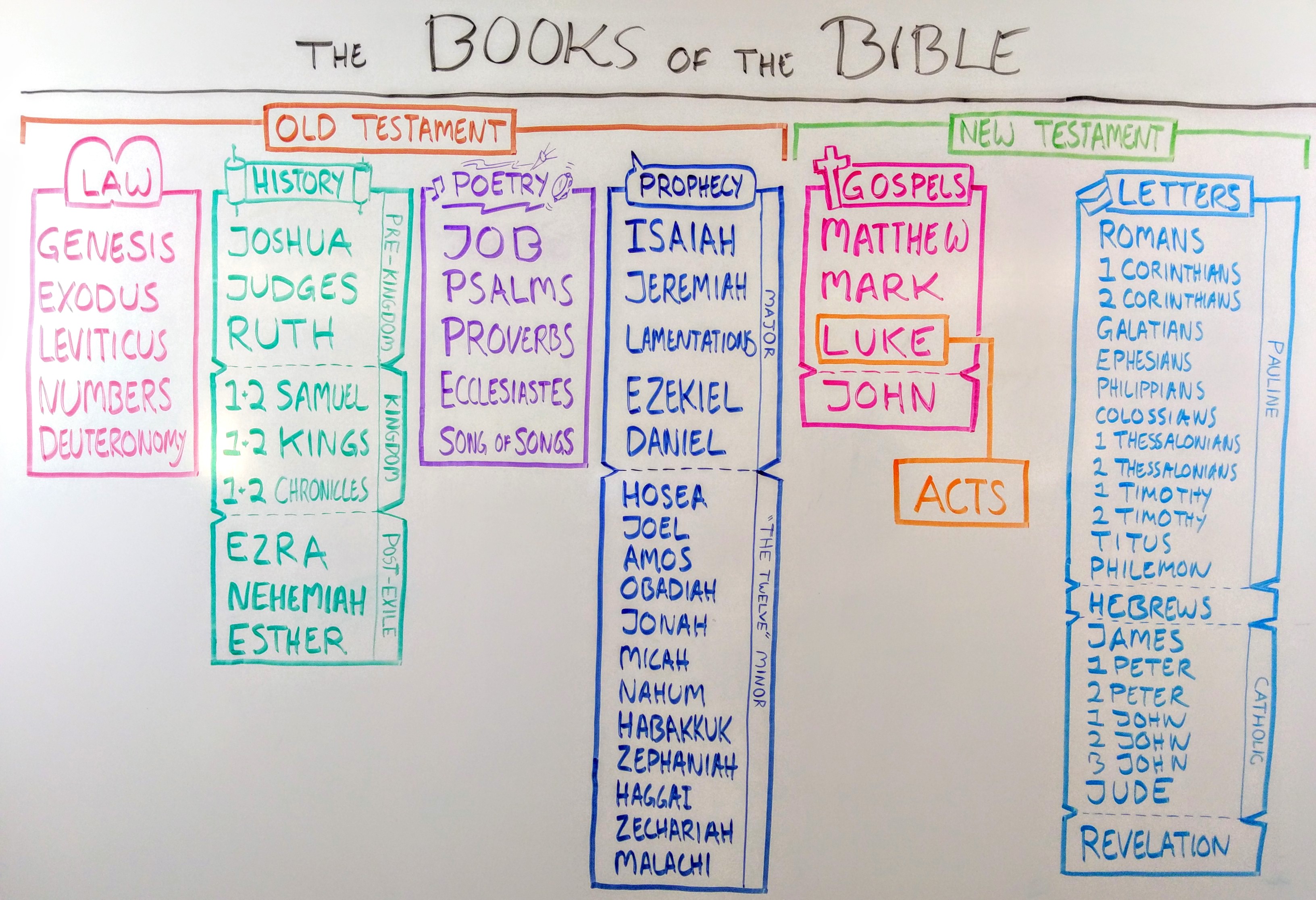 New Testament books of the Bible
(The New Testament books were written about Jesus, and what it means to follow him.)