Back in September 2014, just a few days before our move from Washington state to Colorado, enough of you joined our email list that we had to upgrade our email plan.  This turned out to be an exciting opportunity: with our upgraded plan, we could do a lot of things with email that we couldn't before!
That gave Jeffrey a few ideas for Bible-study email courses.
You helped us choose which one to work on first by voting on one of these two options:
an email course featuring summaries of all 66 books of the Bible
an email course on how to study any Bible book
224 of you voted: 96 of you for the course on how to study any Bible book, and 128 of you on the 66 book summaries. Thanks to those of you who voted!
Just in time for the new year, we're ready with the email course of 66 Bible book summaries.
What's in the email course
Once you join, you'll get one email per week (starting the day you sign up) about an individual book of the Bible. Jeffrey's summaries feature the following bits of information:
An intro to the characters, setting, and plot of the book
The book's theme verse
For the longer books, a breakdown of the overall structure
Facts about the book's role in the Bible as a whole
A brief outline
There might be some other additions to these Bible book summaries—we'll keep them up-to-date as we develop more content.  For example, some of the summaries might include art to go with the theme verse, an infographic, or a downloadable study guide. We'll keep improving them over time.
One of these Bible book summaries will arrive in your inbox each week until we've gone through the whole Protestant Canon together!
Here's a snapshot of what part of one of the emails you get might look like.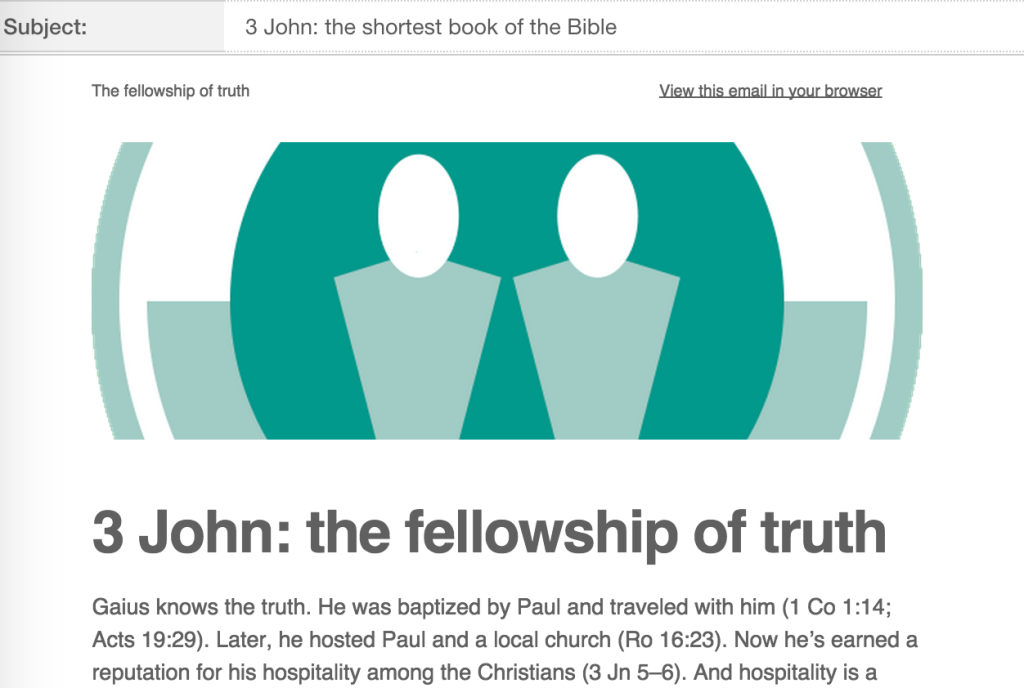 The Bible book summaries are shuffled up to give you more variety week-to-week.
What about the other email course?
A lot of you showed interest in the course topic of how to study any Bible book, and, well, we're interested in it, too!  We're still planning on creating that second email course.
In the meantime, we're ready with 66 weeks' worth of other Bible-study emails for you. We hope they help you get more out of your Bible reading this year.
Join the course to get all 66 Bible book summaries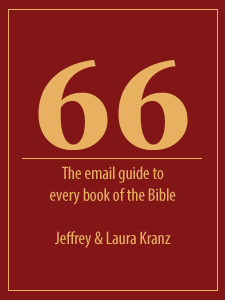 Just sign up below, and you'll get your first Bible book summary emailed to you today!
This email course is run through the Overview Bible News email list, which means you'll also get updates on the latest projects and free downloads when you join (about one additional email per week).
If you're new to getting Overview Bible News, you'll be asked to confirm your subscription before receiving your first Bible book summary.