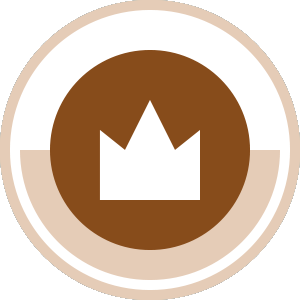 King Saul and the prophet Samuel are dead, but God has not left Israel without a leader. David, the boy who killed Goliath, is a famous and mighty warrior in Israel—and the man God has chosen as Israel's new king.
David is a good king who serves the Lord and cares for his people. God blesses David and the entire nation under his rule. More importantly, God makes a covenant (a solemn agreement) with David, promising to establish his throne forever.
However, David disobeys the Lord and sleeps with Bathsheba, who is married to one of David's soldiers. David repents, but God punishes him with wars, betrayal, rebellions, and national upheaval. David still serves God throughout these difficulties, though, and God is faithful to His promise: David remains king over Israel.
Theme verse in 2 Samuel
"Now, O Lord GOD, You are God, and Your words are truth, and You have promised this good thing to Your servant." (2 Sa 7:28)

More Bible verse drawings by Laura Kranz
2 Samuel's role in the Bible
Whereas the book of First Samuel shows Israel's transition from God's authority to Saul's irresponsible rule, Second Samuel documents the transition back to God-honoring leadership under David.
David was anointed king of Israel by God, and is a picture of the true Messiah (God's anointed one). In the New Testament, Jesus is revealed to be the fulfillment of a godly king. While David seeks to uphold the Law of Moses, but Christ comes to fulfill the law (Mt 5:17). David is tempted and fails, but Jesus overcame temptation (Mt 4). God promises that David's bloodline will have an everlasting kingdom, and Christ will rule over Israel forever (Lk 1:32–33).
The books of First and Second Samuel are really one story: God finds a man after His own heart to lead His people.
Quick outline of 2 Samuel
David becomes king of Israel (2 Sm 1–5)

God establishes David's kingdom (2 Sm 6–10)
David sins with Bathsheba (2 Sm 11–12)
David's son Absalom leads an uprising (2 Sm 13–18)
David wages wars (2 Sm 19–21)
More books related to 2 Samuel
1 Kings (next book of the Bible)
1 Samuel (previous)
Deuteronomy (when God sets His expectations for kings)
Psalms (half were composed by David)
Get one Bible book summary each week in a free email course
You can sign up to overviews like this one sent straight to your inbox each week. The email course will take you through every book of the Bible (one book per week) with contextual explanations, outlines, and illustrations. Just enter your email address below to get started.