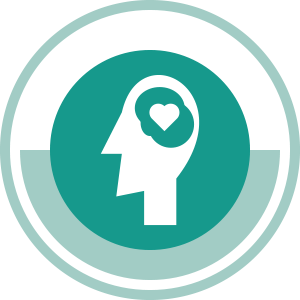 False teachers had arisen from among the church. Now some people were teaching that Jesus wasn't human, denying that He was the true Messiah. It was probably easier to get away with than it ever had been: the apostles were growing older, and churches were springing up all over the Roman Empire.
Plus these teachers claimed to be Christians, which would have been very troubling for the young churches to hear. Whom can they believe, and how can they evaluate new teachers as they come?
The author of 1 John has the answers. He knows the truth, and so he writes a letter to help the church know how to tell the children of God from the impostors. (Who is this author? The church has debated this for centuries, but traditionally it's attributed to John, the son of Zebedee. We'll call the author "John" for this article.)
John combats false teaching with absolutes: truth and lies, light and darkness, love and hate, sin and righteousness, Christ and antichrist. He shows the church how to tell if they are children of God and how to tell if a teacher is trying to deceive them.
This is a letter written from a wise and loving father to a troubled church. John writes to older men ("fathers"), young men, and children, but he addresses all of them as his "little children"—a term of endearment that a loving father would use for his child.
John's letter moves around from theme to theme, but he makes three things very clear to the church:
The children of God believe in Jesus Christ
The children of God keep His commandments
The children of God love one another
And as far as John is concerned, the people he writes to are children of God (1 Jn 5:13). 
Theme verse in 1 John
This is His commandment, that we believe in the name of His Son Jesus Christ, and love one another, just as He commanded us. (1 Jn 3:23)

1 John's role in the Bible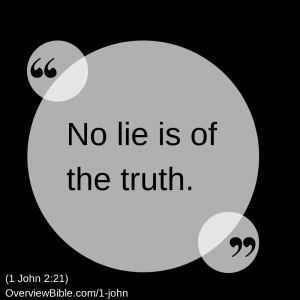 First John is the fourth of the General Epistles (or Catholic Letters), the writings of apostles to the church at large. While Paul wrote to specific congregations and individuals, Peter, James, John, and Jude wrote to broader audiences scattered across the Roman empire. John's next two letters, however, are written to specific audiences.
In addition to this one, John wrote two other New Testament letters, a Gospel, and possibly the prophetic book of Revelation. He was a leader in the early church, and he probably wrote his documents after most of the other New Testament books were already written.
First John is powerful. It's also a bit odd. It reads somewhat like a letter, somewhat like a sermon, and a little like some passages from Proverbs. Most of our New Testament epistles begins with a formal greeting and end with a conclusion and instructions, but First John has neither of these characteristics.
Plus, John's wise, fatherly writing style can wander from point to point: there are few obvious divisions in this letter. Plus, while many epistles contain a single statement of the author's purpose in writing, John lists at least 12 reasons for penning this letter:
So that he and the church may have joy (1 Jn 1:4)
So that they would not sin (1 Jn 2:1)
Because their sins are forgiven (1 Jn 2:12)
Because they know God the Father (1 Jn 2:13)
Because they know Jesus (1 Jn 2:13)
Because they have overcome the evil one (1 Jn 2:13–14)
Because they are strong (1 Jn 2:14)
Because the word of God abides in them (1 Jn 2:14)
Because they know the truth (1 Jn 2:14)
Because no lie or false teaching can come from the truth (1 Jn 2:21)
Because some would try to deceive them (1 Jn 2:26)
So that they would know they have eternal life (1 Jn 5:13)
To be fair, these reasons are more fluidly interconnected in the text than a bulleted list like this makes them out to be.
First John's role in the Bible is closely related to the Gospel of John. The Gospel of John is written to persuade non-Christians to believe in Jesus and find eternal life in His name (Jn 20:31). Conversely, the first letter of John is written so that those who believe in Jesus would know they have indeed found life in Him.
If you wonder how the teaching in First John played out in real life, you'll love Second and Third John! These two very short letters apply First John's general teachings of truth, love, and obedience to specific local church situations.
No other book of the Bible talks about love as often as First John. About one in every 50 words is a form of "love"—that makes for about 52 mentions of love in just five short chapters. And it's no surprise: love is evidence of salvation (1 Jn 3:14), and John says that God Himself is love (1 Jn 4:8).
Quick outline of 1 John
Disclaimer: this may be the toughest book of the Bible to outline. With all John's reasons to write, scholars have a hard time forming an outline from John's letter. But the central focus of First John seems to be distinguishing the false teachers from children of God, so here's my take:
The children of God keep His commands (1 Jn 1–3)

The Spirit of God affirms Jesus' first coming (1 Jn 4:1–6) 

The children of God love one another (1 Jn 4:7–21) 

Things the child of God can know (1 Jn 5)
More pages related to 1 John