Did you know that the book of Hebrews is the second-most doctrine-heavy book of the New Testament? Or that it may have been written as a sermon first and then sent around to churches? Or what about why Hebrews was written in the first place?
Well, now there's an infographic on the book of Hebrews with all this, well, info. I made this to give you a really high-level overview of Hebrews, and you're free to share it with your blog readers, congregation, and Sunday school class. And if you want to know more about Hebrews, remember that you can check out my free study guide on the epistle.
Enjoy!
Infographic: the book of Hebrews

Want to know more about Hebrews? Here's a free study guide!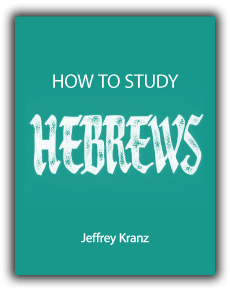 I wrote a 55-page guide that takes you through an overview of the epistle. It also points out more of those major themes, some important things to keep in mind, and practical steps in studying the book.
It's yours for free! Just put in your email address to get the free guide (and to get more cool Bible-study tidbits and freebies from me).
[mc4wp_form id="2671″]