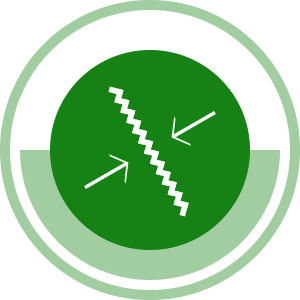 The church in Corinth was in trouble. They were divided. They were immature. They were abusing the sacraments, spiritual gifts, and each other. The apostle Paul had founded this church earlier (Acts 18), and when he hears of the young church's struggles, he writes them a letter.
And it's a bold one. He tackles the issues the church faces, reprimands them for their shortcomings, and encourages them in love.
First Corinthians is not a step-by-step guide to solving church problems, however. Instead of telling the church precisely what to do, Paul proposes a new perspective: put God's glory first. It's the key to overcoming these struggles.
The Corinthians were fighting each other, with one faction claiming Paul as their leader while others claimed the eloquent Apollos, the original apostle Peter (Cephas), or the Lord Jesus Christ Himself (1 Co 1:12). Paul reprimands them for their immaturity (1 Co 3:3), and points to God as the one who deserves glory, not His servants (1 Co 3:5–7).
The church was condoning sexual immorality: one man was sleeping with his mother-in-law (1 Co 5:1) and others seem to have been seeing prostitutes (1 Co 6:16–18). The church was not judging their own based on God's Word; rather, they were taking their disputes with other Christians to the secular courts (1 Co 6:5–7). Paul's direction: recognize God's authority and glorify Him with the physical body (1 Co 6:19-20).
The Corinthians had written Paul with questions about what they were at liberty to do in marriage, divorce, eating and drinking, and the like. Paul gives detailed responses on each topic, but sums up the Christian philosophy: "whether you eat or drink, or whatever you do, do all to the glory of God." (1 Co 10:31 ESV)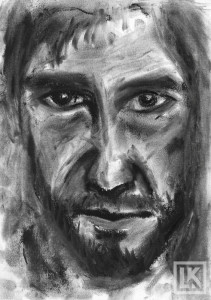 Unlike Romans and Colossians, 1 Corinthians is a letter written to people Paul knew well. Paul's familiarity is very obvious in this letter, especially in his fatherly language (1 Co 4:14, 21; 11:1–2).
Two of Paul's New Testament letters are written to the church in Corinth. In Second Corinthians, we see Paul's relationship restored with his children in Christ.
Theme verse in 1 Corinthians
"So, whether you eat or drink, or whatever you do, do all to the glory of God." (1 Co 10:31 ESV)

Why 1 Corinthians was written
Second Corinthians is the third of Paul's letters. Of the 27 New Testament books, Paul wrote 13. Nine of these book are letters to local churches (like the one in Corinth).
The Corinthian church was divided over several issues, and Paul writes to put things back into proper perspective. One could think of First Corinthians as "Christian Living 101" or "Church for Dummies." And since Paul addresses questions from Corinth, this letter contains one of the rare direct Q&A portions of the Bible.
Quick outline of 1 Corinthians
Paul greets and encourages the Corinthian church (1 Co 1:1–9).
Paul corrects them in areas of immaturity (1 Co 1:10–6:20)

Quarrels over leadership (1 Co 1:10–4:21)
Dealing with the church's lack of judgment on sex and legal disputes (1 Co 5–6)

Paul addresses issues the church raised in an earlier letter (1 Co 7–10)

Marriage, divorce, and virginity (1 Co 7)
Eating meat used for idol worship (1 Co 8–10)

Paul calls the church to order

Head coverings and authority (1 Co 11:1–16)
The Lord's Supper (1 Co 11:17–34)
Using spiritual gifts (1 Co 12–14)
Understanding the resurrection (1 Co 15)
Instructions for greeting other Christians (1 Co 16)
More pages related to 1 Corinthians
Get one Bible book summary each week in a free email course
You can sign up to overviews like this one sent straight to your inbox each week. The email course will take you through every book of the Bible (one book per week) with contextual explanations, outlines, and illustrations. Just enter your email address below to get started.
 Bible verse art by Laura Kranz.