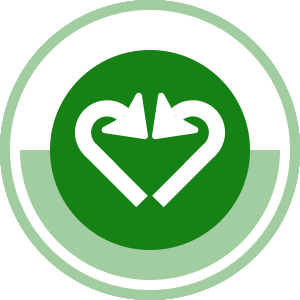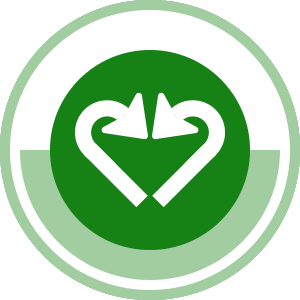 When Paul wrote his first epistle to the church in the city of Corinth, they had been going through all kinds of divisive problems. Paul had urged them to put God's glory first and love one another, but he wasn't the only one telling them what to do. When Paul came for a visit, a member of the church opposed him strongly. Paul left, and sent his associate Titus to Corinth with yet another strong letter admonishing them.
Titus delivered that letter, and the church (including the member who had opposed Paul) repented. Now Paul has heard Titus' report, and writes to Corinth once again to address lingering concerns.
This letter is a comforting one. It's a letter that affirms Paul's loving relationship with the church he planted years ago. It's a letter that praises the young church for their obedience, generosity, and love. It's a letter that reassures them of Paul's legitimacy as an apostle.
We know this letter as Second Corinthians.
Theme verse of 2 Corinthians
"I rejoice, because I have complete confidence in you." (2 Co 7:16 ESV)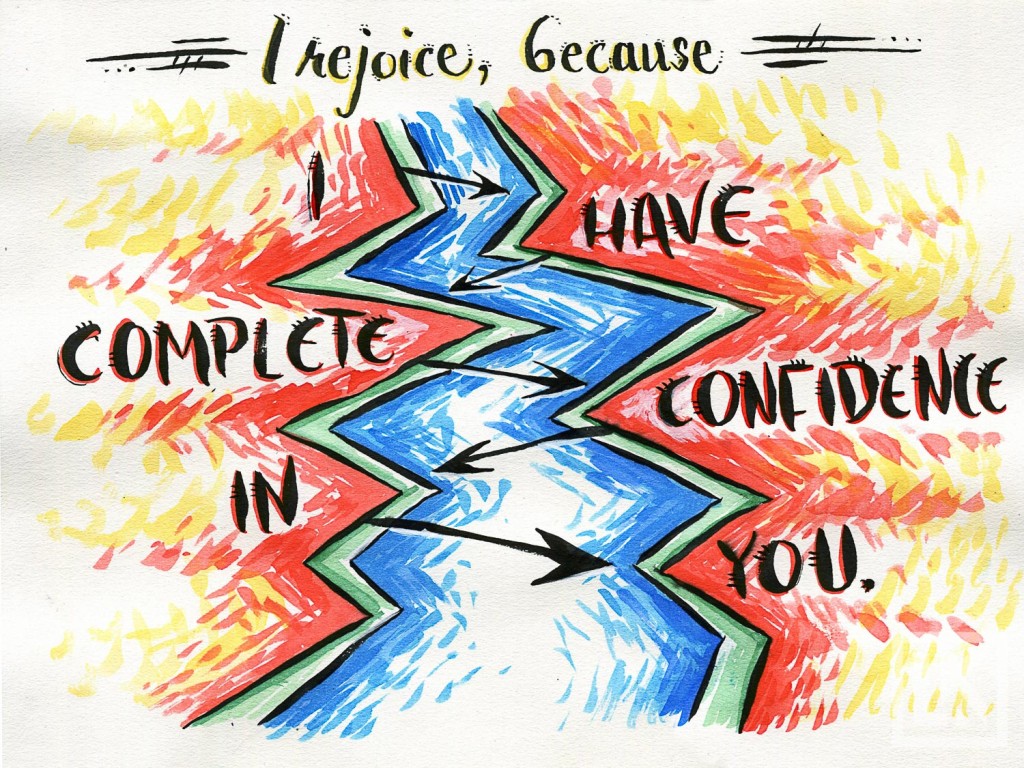 More Bible verse art by Adrien Converse.
2 Corinthians' role in the Bible
Second Corinthians is the third of Paul's letters. Of the 27 New Testament books, Paul wrote 13. Nine of these book are letters to local churches (like the one in Corinth).
In the wake of all that happened since writing First Corinthians, Paul writes to the church to resolve a few lingering concerns and issues:
Where the Corinthians stand with Paul. When the church last heard from Paul, he was writing to correct them. Now they have repented, and Paul assures them that they are loved by and reconciled to him (2 Co 7:4).
Why Paul hasn't visited Corinth since they repented. Paul had originally planned to visit them twice, but he did not want to put the church through another sorrowful event like his last visit. Paul assures the church that he had avoided a second visit with pure motives, not because of hypocrisy or fickleness (2 Co 1:17, 24). Paul plans another visit to Corinth (2 Co 12:14; 13:10).
How to complete the contribution for the Christians at Jerusalem. The church had eagerly begun to take up an offering to pass along to the church in Jerusalem (1 Co 16:1–2; 2 Co 8:10), but somehow the contribution effort had stalled. Paul encourages the church to generously complete the offering (2 Co 8)
Paul's authority as an apostle. Paul's character and legitimacy had apparently come under attack in Corinth. At least one man had criticized Paul for using strong letters and meek speech in person (2 Co 10:10), and Paul was concerned that the church would be lured away from the truth (2 Co 11:1–5). Paul defends his apostleship, and explains his humble approach to ministry (2 Co 10–13).
Quick outline of 2 Corinthians
Affirmation that Paul and the Corinthians are reconciled (2 Co 1–2)
Paul's ministry as an apostle (2 Co 3–6)
Paul's confidence and joy in them (2 Co 7)
The contribution for Jerusalem (2 Co 8–9)
Pauls legitimacy and authority (2 Co 10–13)
More books related to 2 Corinthians