Not everyone has the time, money, nor desire to go to seminary—but most people who end up on this website wish they knew the Bible a little better. And for you, I have some good news: Zondervan has released a host of binge-worthy video courses from Christian scholars. The platform is called MasterLectures, and it's kind of like Netflix, but instead of TV shows and movies, the videos are courses taught by scholars and ministry leaders. And I can get you a 50% discount on them for three months.
I wanted to let you know about these courses, and give you a fair review of the platform. because you might enjoy perusing them for yourself. So here's what we're going to cover:
A few things you should know up front: Zondervan very kindly gave me a free trial to test out this course library before telling you about it. Plus, they're giving me a small kickback for everyone who starts a free trial—so even if you don't spring for it, you're supporting OverviewBible!
How MasterLectures works
It's a relatively intuitive platform. Once you've subscribed, you can simply jump in and start browsing, just like you would with Netflix.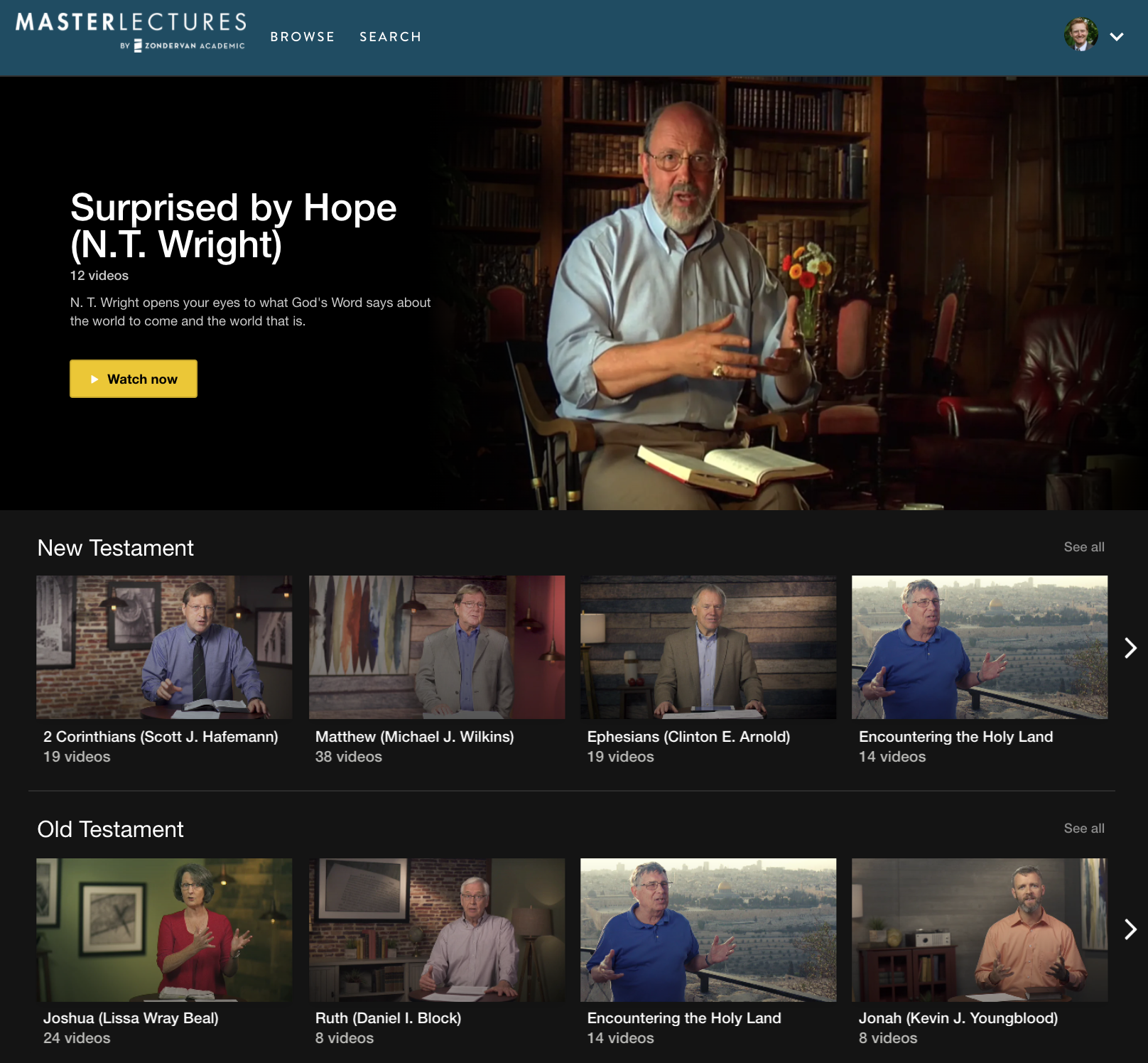 From here, you can look through various course collections until you find one that you want to watch. Some of the courses are a good deal longer than others, and the lengths of individual videos vary within each course. Once you select a course, you can see all the sessions therein—an overview, if you like.
This is especially helpful if you're not interested in viewing the entire course. You can just cut to the individual video that's most interesting to you.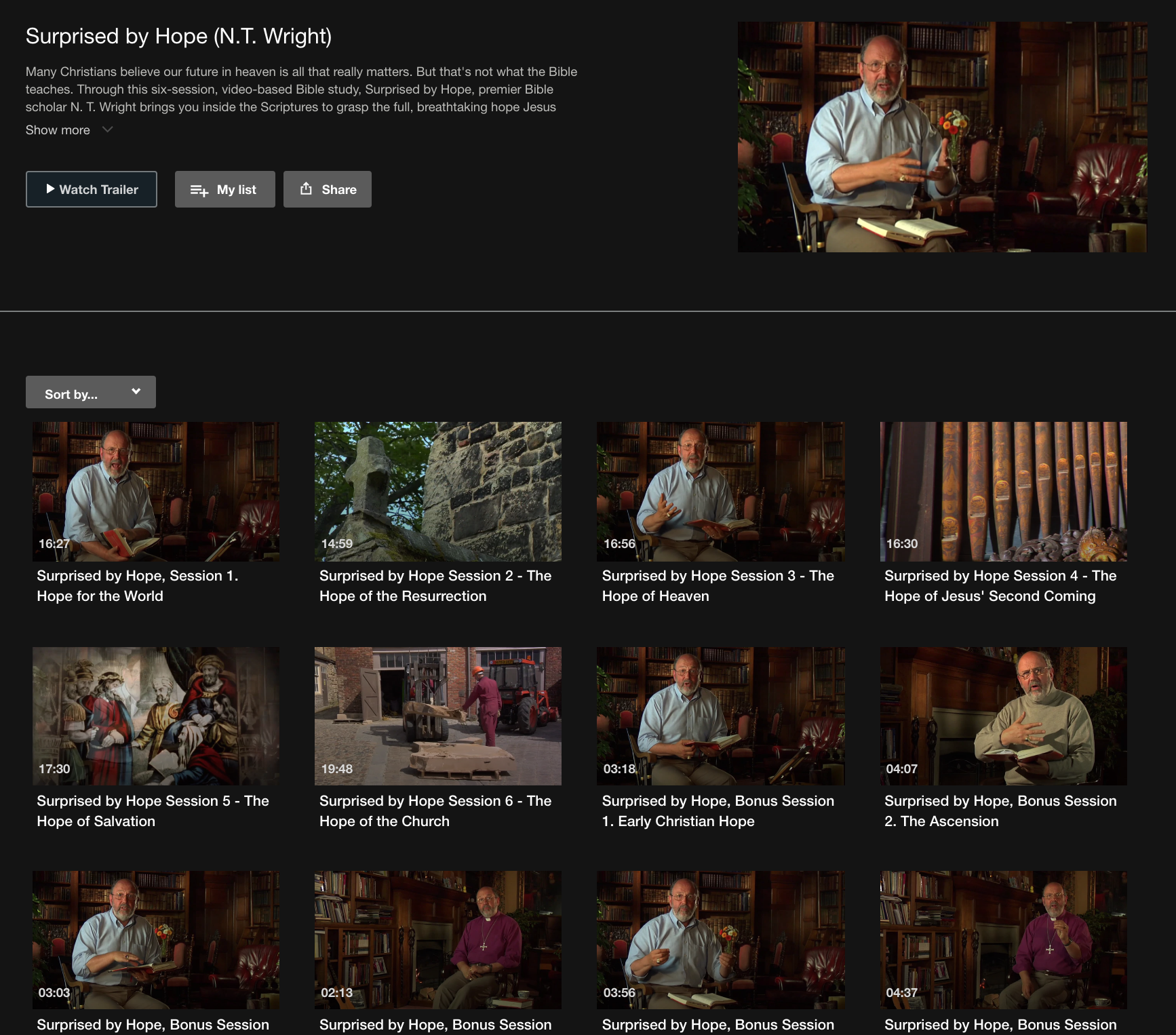 (Aside: If you want to start binging N. T. Wright's course on the resurrection of Jesus, you can do that right now. It's a fine one—and came in handy as I was preparing my primer on oppression and injustice in the Bible.)
What's great about MasterLectures
Over the last 7 years, I've had the opportunity to work with not just one, but two different publishers as they make video courses to help people study and understand the Bible and theology better. Usually the publisher will have Christian scholars and ministry leaders lecture their way through either a book they've written or a class they teach. These lectures are recorded and packaged with reading materials, tests, and the like.
The typical approach is to create individual courses that customers can buy a la carte—and these courses can come at hefty prices. (Zondervan Academic online courses often go for about $120 a pop.)
But Zondervan's approach with MasterLectures has a lot going for it. There are 4 things I really appreciate about this platform, and I think you will, too.
1. Stream everything for a low price
MasterLectures lets you stream all Zondervan Academic's video courses for just $20 a month. Sure, that's a bit pricier than Netflix or Disney+, but it's a lot less expensive than buying online courses a la carte. For the price of about two full-length video courses, you get access to thousands of video lectures.
Granted, these don't include all the bells and whistles of the Zondervan Academic Online Courses. (Those come with quizzes, exams, and digital textbooks, too.) But you get all the lectures!
2. Search by topic
This is really cool: you can type a keyword into MasterLectures' search bar and pull up a host of videos related to that word. Not courses—individual video sessions. That means if you want to browse what different theologians have to say about, say, justification, you can search for that keyword and find individual lecture sessions specifically about justification.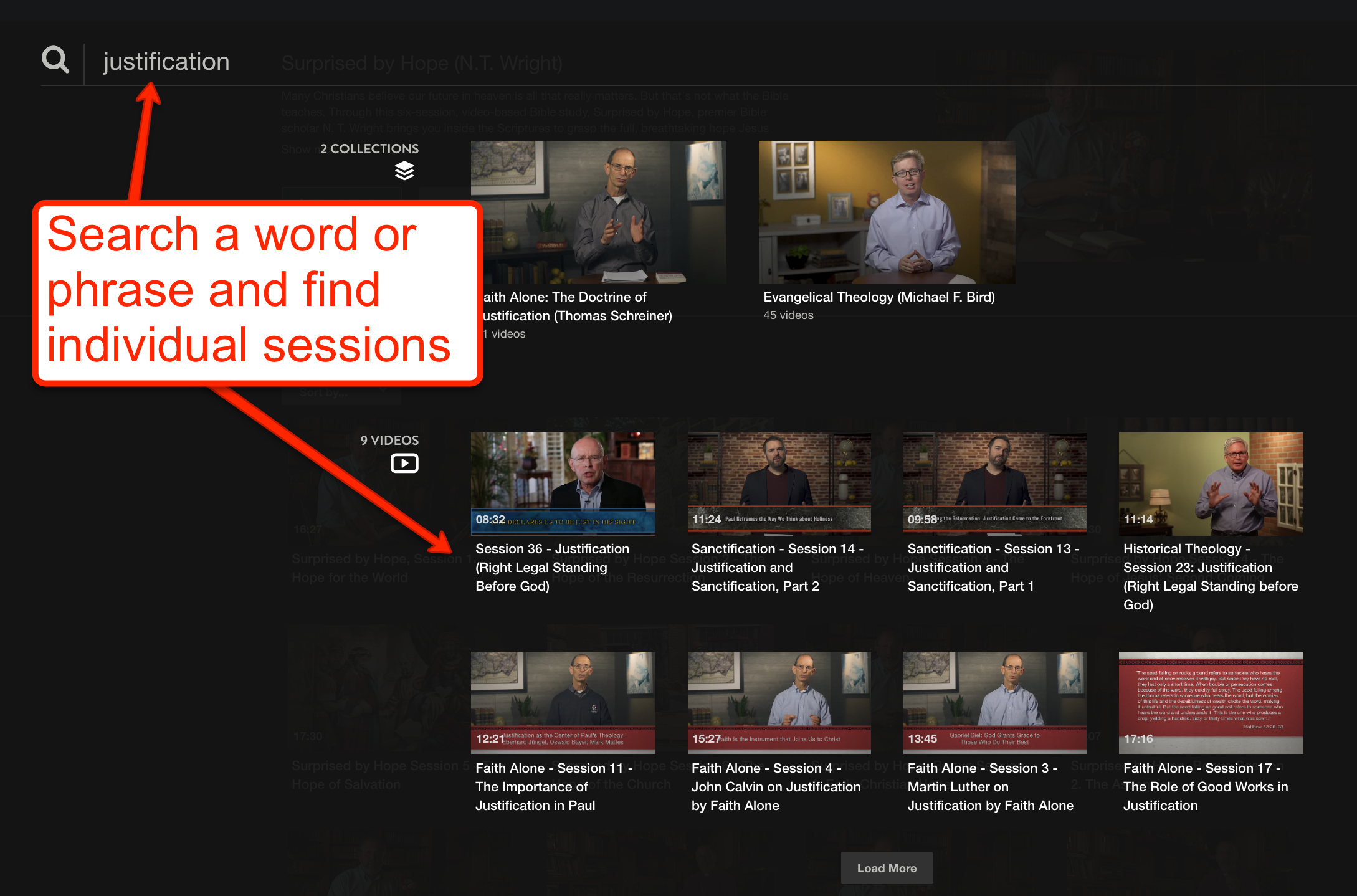 3. Educational for the whole family
One thing I love about streaming lectures is that multiple people can watch and enjoy them at the same time. That means if you're raising a whole family of Bible geeks, this is a fantastic resource. I grew up homeschooled, and I wish my family had had access to something like this when I was younger—I would have looked forward to lecture nights like you wouldn't believe.
4. Theological self-education in the YouTube age
I don't know how many times I've taught myself about something by simply looking up YouTube videos. YouTube works well for learning things about technology and marketing—stuff I use in my day job. It's also helpful when it comes to hobbies like writing fiction or playing ukelele.
But that doesn't tend to apply to theological studies. When you're dealing with such an old and arcane field of study like religion, there are a lot of whacky YouTube channels out there.
But with MasterLectures, you're browsing videos from published authors and peer-reviewed theologians. Plus, you get an expansive library of video lectures from people you otherwise might only hear from in seminary. And all that without the burden of coursework!
My one misgiving: video speed
Seriously, if I could change one thing about MasterLectures, it would be to get an option to speed the video player up. I like listening to lectures and TED talks at double speed—I can intake twice as much material! As of now, MasterLectures doesn't have that option. But I imagine they'll get it soon enough.
How to get a 50% discount: Zondervan MasterLectures promo code
If you go to the MasterLectures website from here, you'll see a banner at the top of the screen with my coupon code: OVERVIEWBIBLE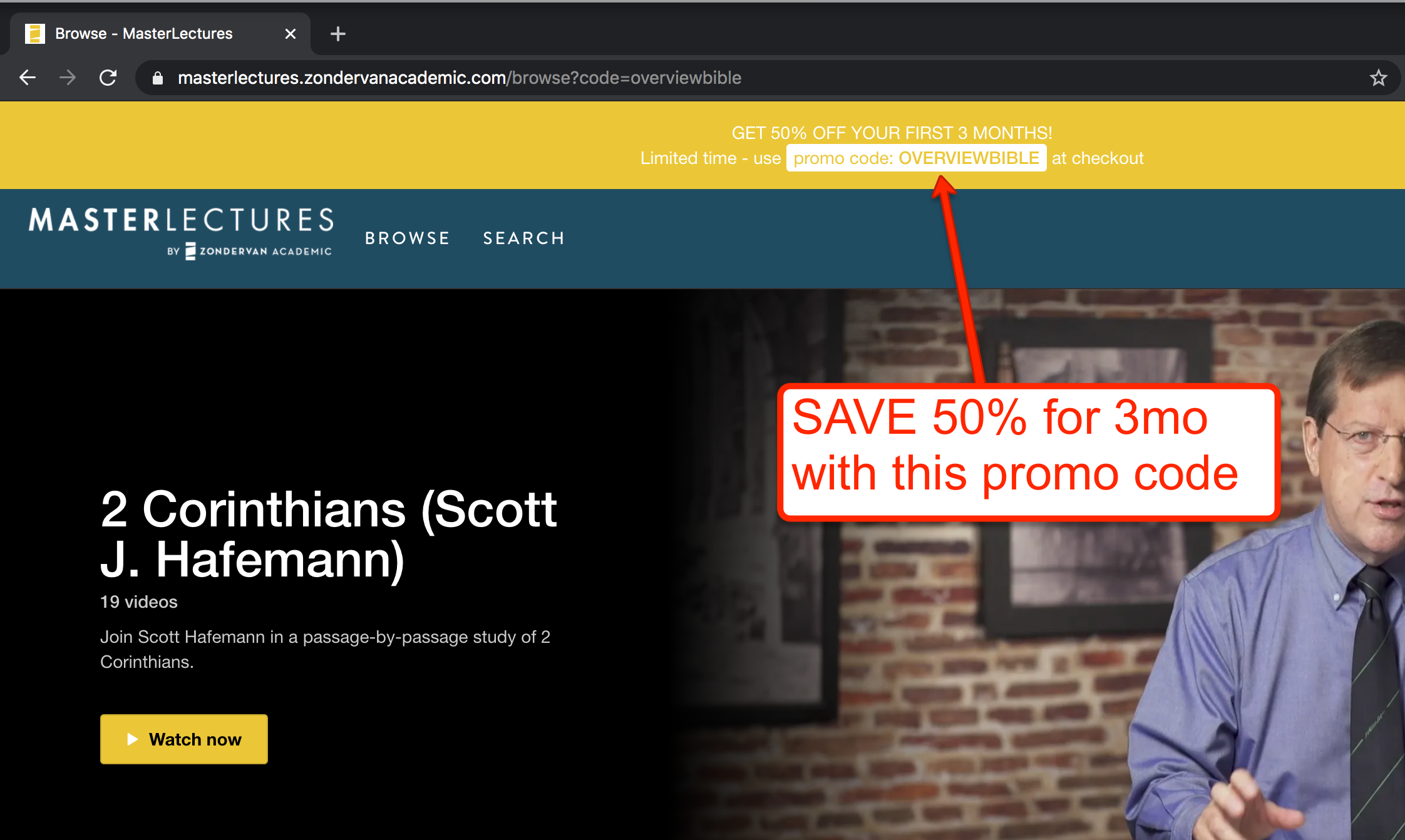 All you need to do is plop that promo code into the checkout when you start a free trial, and you're good to go! You'll get the first 3 months of your subscription for just $9.99 a month, instead of the full price.
That's all there is to it, folks. If you want to replace some of your Netflix binging with theological education, this might be just what you're looking for.
Give MasterLectures a try now.